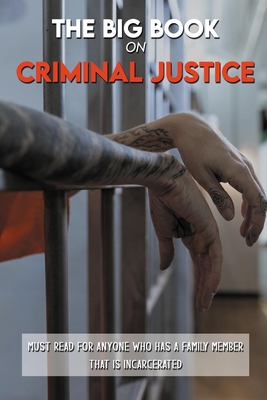 The Big Book On Criminal Justice: Must Read For Anyone Who Has A Family Member That Is Incarcerated: Dysfunctional Relationships Book
Paperback
Currently unavailable to order
ISBN13:
9798729364459
Publisher:
Independently Published
Published:
Mar 27 2021
Pages:
150
Weight:
0.50
Height:
0.35
Width:
5.98
Depth:
9.02
Language:
English
This book is a beautifully written memoir of a courageous woman who has taken a poor situation and turned it into a positive one for herself, family and society.
This dysfunctional relationships book is the author's experiences with domestic violence, the alcoholism of a loved one and the eventuality of his committing a horrid crime and incarceration put her into an unexpected and unknown future. She has the ability to put into words her feelings and thoughts while she lived during those years, so much so that one feels what she felt and almost experiences what she did then! What she learned about The System, how she negotiated that System, how she advocated for herself and others, helped to change some rules and attitudes, her change from a middle class teacher to a strong, vocal advocate for others are all told in this book.