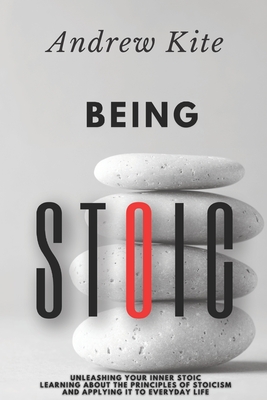 Being Stoic: Unleashing Your Inner Stoic - Learning About the Principles of Stoicism and Applying It to Everyday Life
Paperback
Series: The Active and Effective Leaders, Book 3
ISBN13:
9798685786463
Publisher:
Independently Published
Published:
Sep 13 2020
Pages:
146
Weight:
0.45
Height:
0.31
Width:
6.00
Depth:
9.00
Language:
English
Don't let your emotions get the best of you-allow logic to guide you in finding happiness and becoming successful.
Do you see the world around you? Rather than being stressed and anxiety-ridden, you can take a deep breath and let life be.
Do you say the words, like water off a duck's back, when things seem as though they are spinning out of control?