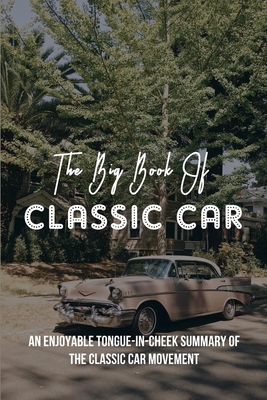 The Big Book Of Classic Cars: An Enjoyable Tongue-In-Cheek Summary Of The Classic Car Movement: Travel Writing Humour
Paperback
Currently unavailable to order
ISBN13:
9798729368167
Publisher:
Independently Published
Published:
Mar 27 2021
Pages:
128
Weight:
0.44
Height:
0.30
Width:
5.98
Depth:
9.02
Language:
English
This book is kind of his introduction to the world of Classic Cars, car shows, and retirement in general, is a well written, fast paced, tongue-in-cheek look at life after 60.
In this classic car book, you will discover:
This is the story of the author's insane journey through the world of classic cars. It begins with his uneventful, boring retirement. It quickly leaps forward into the madness of buying a classic car. Then rapidly spirals downward in the attempt to restore that car. It glaringly highlights the head-on collisions with the classic car community and its residents, while painfully detailing his ongoing trials as he travels this never-ending bumpy road. It is a mostly true story line heavily spiced with exaggeration, satire and humor.