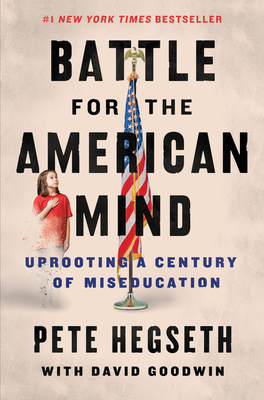 ISBN10:
0063215047
ISBN13:
9780063215047
Publisher:
Broadside Books
Published:
Jun 14 2022
Pages:
288
Weight:
0.88
Height:
1.20
Width:
6.40
Depth:
9.10
Language:
English
#1 NEW YORK TIMES BESTSELLER!
FOX News host Pete Hegseth is back with what he says is his most important book yet: A revolutionary road map to saving our children from leftist indoctrination.
Behind a smokescreen of preparing students for the new industrial economy, early progressives had political control in mind. America's original schools didn't just make kids memorize facts or learn skills; they taught them to think freely and arrive at wisdom. They assigned the classics, inspired love of God and country, and raised future citizens that changed the world forever.
1 different editions
Also available
Also in
General Political Science