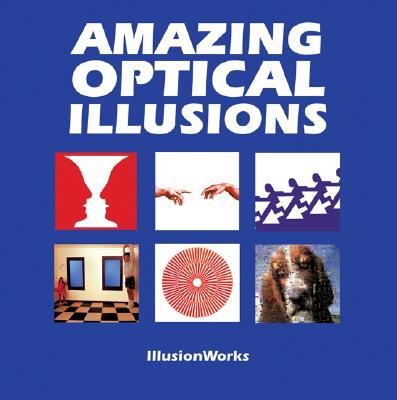 Amazing Optical Illusions
Hardcover
Publisher Price: $16.95
ISBN10:
155297961X
ISBN13:
9781552979617
Published:
Aug 19 2004
Pages:
32
Weight:
0.77
Height:
0.36
Width:
9.26
Depth:
9.34
Language:
English
A child's introduction to the world of optical illusions.
Optical illusions are a window into how the brain perceives. Part of the fun is being fully aware that you're being tricked, fooled and misled. This collection of illusions will definitely do that!
Amazing Optical Illusions features thirty of the most fascinating images guaranteed to dazzle the eye and trick the mind. It includes examples of every type of optical illusion:
Ground/field reversal images where one shape switches into another and back again
Escher's Impossible Crate
Eternal spirals and dazzling graphic patterns
Enigmatic designs and hidden figures
Baffling shapes that change before your eyes.
1 different editions
Also available