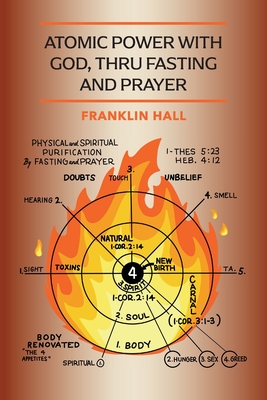 ISBN10:
1946774863
ISBN13:
9781946774866
Publisher:
Lightning Source Inc
Published:
May 29 2020
Pages:
108
Weight:
0.37
Height:
0.26
Width:
6.00
Depth:
9.00
Language:
English
Atomic Power With God Thru Fasting and Prayer is a short work by the spirited evangelist Franklin Hall. The book describes how prayer during extended fasts can heal the body and soul, and bring practitioners greater spiritual power to exalt and glorify Jesus Christ.
Franklin Hall was born in Coffeyville, Kansas, in 1909. Hall's father died when Franklin was only twelve, leaving him distraught with both his loss and the responsibility of supporting his mother and five younger siblings. During these hard times, he looked to the local Pentecostal church for guidance. The church became a major influence on the lives of the young Hall children and their widowed mother, who remarried the reverend soon after.
4 different editions
Also available
Also in
Fiction Anthologies