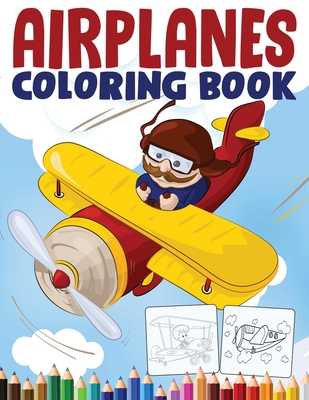 Airplanes Coloring Book: An Airplane Coloring Book for Toddlers and Kids ages 4-8 with 50+ Beautiful Coloring Pages of Planes
Paperback
Series: Kidd's Coloring Books, Book 47
ISBN13:
9798656360036
Published:
Jun 23 2020
Pages:
80
Weight:
0.46
Height:
0.17
Width:
8.50
Depth:
11.00
Language:
English
Is it a bird? Is it a plane? Uhm...Yes, it's an airplane: )
A great toddler coloring book with high-quality, unique drawings of various aircrafts including a helicopter, fighter jet, military plane, exhibition airplanes, and so much more.
This wonderful kid airplane book will really help toddlers and all kids ages 2-6 improve their dexterity and motor skills while having so much fun.
Also in
Activity & Coloring Books