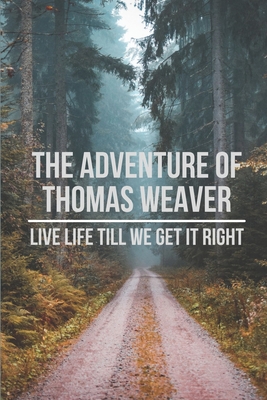 The Adventure Of Thomas Weaver: Live Life Till We Get It Right: Speculative Fiction
Paperback
ISBN13:
9798520404378
Publisher:
Independently Published
Published:
Jun 14 2021
Pages:
266
Weight:
0.87
Height:
0.60
Width:
5.98
Depth:
9.02
Language:
English
This is a story of blunders and sorrow followed by an improbable solution. We all have this thought at times: 'What if I could relive this and put it right?' - the protagonist of this book got just this opportunity. Can he turn everything for the better, or is life a bit more complicated than a fairy tale?
Thomas Weaver, haunted by a teenage tragedy, lived a wasted life. He closed his eyes for what he believed was the last time in 2016 but opened them again in his teenage bedroom and body in 1976.
Now a middle-aged man in a teenage body, he sets out to fix everything he did wrong in his first life. A budding serial killer in the homeroom, a possible new romance, and high school algebra complicate his plans.