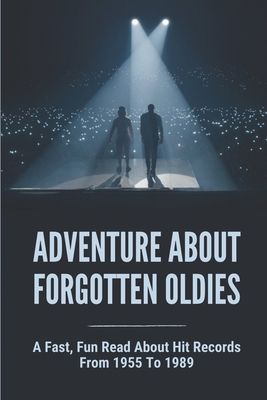 Adventure About Forgotten Oldies: A Fast, Fun Read About Hit Records From 1955 To 1989: All But Forgotten Oldies
Paperback
Currently unavailable to order
ISBN13:
9798520575719
Publisher:
Independently Published
Published:
Jun 14 2021
Pages:
114
Weight:
0.39
Height:
0.27
Width:
5.98
Depth:
9.02
Language:
English
HitRecord is an online collaborative media platform founded and owned by actor and director Joseph Gordon-Levitt. The company uses a variety of media to produce such projects as short films, books, and DVDs. This book offers you access to over 150 links to YouTube videos for Lost or Forgotten Oldies as well as history about the artists and their songs.
Here are some examples of the music history and trivia you'll find in this book:
-Doo-wop, Country, R&B, instrumentals, and novelty records that made the top forty but are now ignored by most radio stations.
-A hit record that started as lines from the lullaby All the Pretty Horses.
-A record that was a remake of a foxtrot instrumental from 1937.
-A group that recorded three failed singles that became hits for other artists.
-A song was written by a 17-year-old that the Beatles played in their early shows.
-A group that had more success writing commercials than recording singles.
-A song about Vietnam that Bob Dylan claimed was the best protest record ever.
-An artist dubbed whispered lyrics over the lyrics he sang on a record.
-A song recorded by Frank Sinatra that was released on Apple Records.
-A song banned by the BBC but included on the soundtrack of a Disney film.
-A singer whose mother sang on the soundtrack of the film My Fair Lady.
-A singer who sang weekly on a Saturday Morning cartoon show.
-The artist whose big break came from dubbing a duet with an unfinished song by a singer who had died.