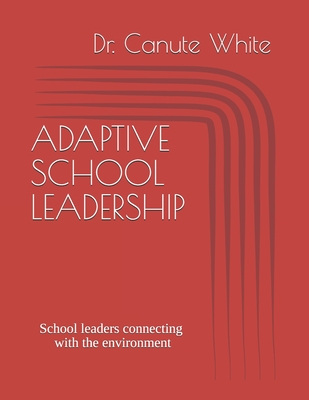 Adaptive School Leadership: School leaders connecting with the environment
Paperback
ISBN13:
9798521222742
Publisher:
Independently Published
Published:
Jun 15 2021
Pages:
104
Weight:
0.58
Height:
0.22
Width:
8.50
Depth:
11.02
Language:
English
Teachers' perceptions of adaptive leadership practices of principals in schools are important to the success of students. Therefore, the attitude of teachers concerning leadership styles in the schools will influence their behaviors in the classroom.
This study aimed to understand the constraints and enablers in the use of adaptive leadership in schools. Teachers have reported low morale during institutional challenges and attributed low morale to principals' inability to mobilize and motivate teachers. The case study design was used to explore two categories of Jamaican high schools, traditional (THS) and nontraditional (NTHS). These cases featured schools' environmental challenges, and how principals motivate teachers in response to challenges. The complexity theory of leadership was applied to examine the success and failure of these schools in the preparation of teachers to face challenges. The study will inform school leadership practices and policymakers in government.
An analysis of the data revealed that (a) teachers' mobilization in the NTHS was not practical because of principals' unpreparedness, and teachers were not adequately mobilized in the THS, (b) trust and resistance to change were among the constraints to mobilization in NTHS; appreciative gestures were enablers in NTHS, while trust issues and teachers' personality were constraints in the THS, with practices of appreciation and charismatic leadership been among its enablers, and (c) motivation was limited in NTHS because of teachers' dissatisfaction and absenteeism; but monetary motivation was more important in THS. It is likely that the THS would have less difficulty executing adaptive leadership than the NTHS. Recommendations include periodical interviews with students to enhance adaptive leadership practices and involving teachers in the decision-making.

Also in
General Education