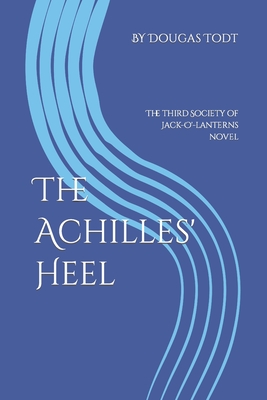 ISBN13:
9798521948017
Publisher:
Independently Published
Published:
Jun 17 2021
Pages:
146
Weight:
0.45
Height:
0.31
Width:
6.00
Depth:
9.00
Language:
English
The Society of Jack-O'-lanterns is old, secret, and powerful. Their stated goal is to take women and men who have been abused and downtrodden and raise them up by giving them cash and power in exchange for a time of limited servitude to the upper echelon of members. To some, it's a sex club. To most, it's a powerful entity seeking to change the shape of the world for the better. And by 1982, it's become very influential in the politics of the country and the Bay Area in particular.

Bernie Sutcliffe learns about them after he blows out his Achilles tendon in a basketball game. A survivor of sexual abuse, he jumps at the chance to join when given the offer by two of his former clients, Niles and Hunter. And for a time, all seems to flow smoothly.

Not until the transsexual Tula is killed a few months later after visiting the house does Bernie realize that disputes in the Society are played for keeps. And not until the homosexual hunter Kilmer appears on the scene does Bernie realize the Society not only disposes of monsters . . . it sometimes creates its own.


Also in
Mystery & Thriller