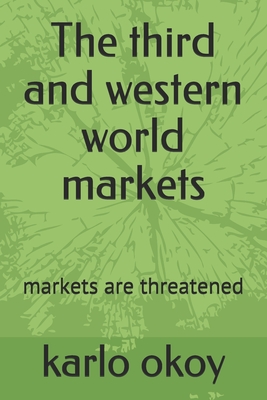 The third and western world markets: markets are threatened
Paperback
ISBN13:
9798522272500
Publisher:
Independently Published
Published:
Jun 17 2021
Pages:
96
Weight:
0.31
Height:
0.20
Width:
5.98
Depth:
9.02
Language:
English
The aim of the author: I want everybody to know that my concept of the third and western world markets did not forget the second world markets, the oil rich Middle East, the home area of our lord Jesus Christ. Jesus is the relative of these rich people, but apostle John said his own people receive him not, read John1:11 for the last 2000 years of New Testament calendar, the Middle East people never knew that Jesus is their God as well the God of all mankind. Africa is the third world market, always poor, yet the richest continent in the world is this Africa. The western world markets were good when these nations in the past honored Jesus. when they refused to honor this Jesus, the Abrahamic God, rejected the Bible even pastors and began to worship dead gods, conducted the life of Sodom and Gomorrah in Genesis chapter 19, and abortion, hence God become angry and punished the entire human race with Covid19 and other painful tools, even the economies because of their disobedience to God. Yet God continued to do good making babies for them every minutes.

If you want to know why covid19 came and killed not only people but even the economies, then buy this book.

Also in
General Education