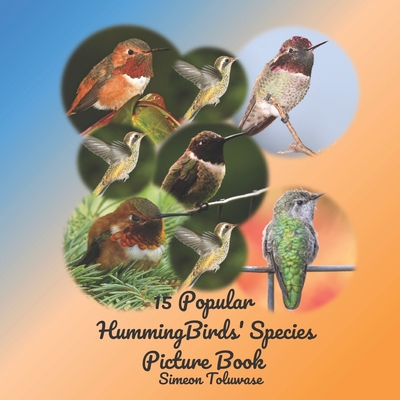 15 Popular Hummingbirds' Species Picture Book: Photobook collection of Species of Hummingbirds A Coffee Table Book for Bird Watchers Lovers A Gift for
Paperback
ISBN13:
9798522859145
Publisher:
Independently Published
Published:
Jun 18 2021
Pages:
76
Weight:
0.45
Height:
0.20
Width:
8.50
Depth:
8.50
Language:
English
This is an amazing collections of 15 different species of hummingbird. This species includes the following
Allen's Hummingbird
Anna's Hummingbird
Black-Chinned Hummingbird
Broad-Tailed Hummingbird
Calliope Hummingbird
Costa's Hummingbird
Ruby-Throated Hummingbird
Rufous Hummingbird
Blue-Throated Mountain Gem
Broad-Billed Hummingbird
Buff-Bellied Hummingbird
Lucifer Hummingbird
Rivoli's Hummingbird
Violet-Crowned Hummingbird
White-Eared Hummingbird
This amazing collections will trill you and excite you. It is a nice gift you can present to friends and family members and also you can relax it.