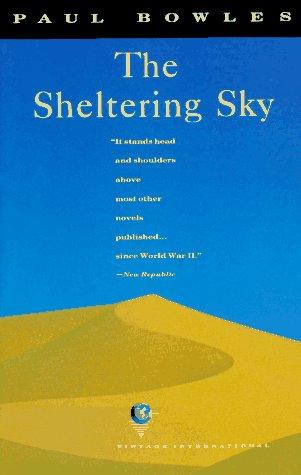 The Sheltering Sky
Paperback
ISBN10:
0679729798
ISBN13:
9780679729792
Publisher:
Vintage
Published:
Mar 1 1990
Pages:
335
Weight:
0.10
Height:
0.00
Width:
0.00
Depth:
0.90
Language:
English
Upon its original publication in 1949, The Sheltering Sky established Paul Bowles as one of the most singular and promising writers of the post-wax generation.
In this classic work of psychological terror, Bowles examines the ways in which Americans apprehend an alien culture -- and the ways in which their incomprehension destroys them. The story of three American travelers adrift in the cities and deserts of North Africa after World War II, The Sheltering Sky, is at once merciless and heartbreaking in its compassion. It etches the limits of human reason and intelligence -- perhaps even the limits of human life -- when they touch the unfathomable emptiness and impassive cruelty of the desert.
A testament to Bowles's enduring vision, this ground-breaking novel exhibits the stark, dispassionate objectivity that prefigured and shaped much of today's literary landscape.