Megan Giddings presents The Women Could Fly
Tuesday, August 9, 7:00 PM
In-Store Event - Registration Required
Register Now
Author Megan Giddings launches the new novel The Women Could Fly, in partnership with Black Market Reads and the Givens Foundation for African American Literature. This in-store event will also be a live taping of the Black Market Reads podcast!
About the book:
Megan Giddings, "a young writer to watch" (Kirkus Reviews), made a sensational debut with the genre-bending novel Lakewood. The NPR Book of the Year garnered comparisons to such disparate writers as Margaret Atwood, Kazuo Ishiguro, Ira Levin, and Toni Morrison, and Essence pegged it as "reminiscent of Jordan Peele's terrifying film Get Out." Giddings's much-anticipated second novel, THE WOMEN COULD FLY takes readers into a dystopian society that is not so far removed from our own contemporary world, a place where witches are real and the power of women is kept in check through legislative repression and control. When a woman dares to defy conventions, the consequences can be dire.
Josephine Thomas is 28 years old, which means she is just two years away from the mandatory marriage age. Jo is an outlier in many ways: bi-racial and bi-sexual, she also bears the stigma of her mother's mysterious disappearance fourteen years ago. A Black woman with a mind of her own, Jo's mother vanished one day, leaving unanswered questions about whether she was kidnapped, murdered, or ran away by her own volition. At Jo's request, her father has finally had his wife declared legally dead, a procedure that triggers the terms of her will and changes the trajectory of her daughter's life.
Jo has lived in an emotional netherworld, not only because of her mother's absence, but because of her complex identity. "She's in an 'it's – complicated' situation with Preston, who is alluring but might not be the right choice for her. Her true love is her lifelong friend Angie, but same-sex relationships do not conform to the stringent law of the land. The State mandates that all women marry by the age of 30—or enroll in a registry that allows them to be monitored, effectively forfeiting their independence. Either choice—marriage or monitoring—could derail Jo's hard-won search for autonomy.
Her mother's last will and testament, though, could change all that. It dictates that Jo travel north to a remote island in Lake Superior. There, she will encounter the unexpected and learn things she never knew about her mother—or even about herself. The source of her power, she will discover, lives in her transgressive nature, and her willingness to defy the rules could prove her salvation.
Megan Giddings is an assistant professor at Michigan State University and affiliate faculty at Antioch University's low-residency MFA. Her first novel, Lakewood, was one of New York Magazine's top ten books of 2020, an NPR Best Book of 2020, a Michigan Notable book for 2021, a finalist for two NAACP Image Awards, and was a finalist for an LA Times Book Prize in the Ray Bradbury Science Fiction, Fantasy, and Speculative category. Megan's writing has received funding and support from the Barbara Deming Foundation and Hedgebrook. She lives in the Midwest.
Lissa Jones readily embraces the opportunity to bring thoughtful examination of African American life and culture into the public discourse on radio, through podcasting, and for a time, through a newspaper column. Her work keeps her grounded in the community she teaches about and the culture from which she emerged. A lover of reading, learning, teaching, and use of voice, Lissa is a highly sought after speaker, interviewer, facilitator, moderator, and mistress of ceremonies. Lissa serves as board member and co-chair of the nominations committee of the University of Minnesota Friends of the Libraries, and she also serves on the board for Rain Taxi.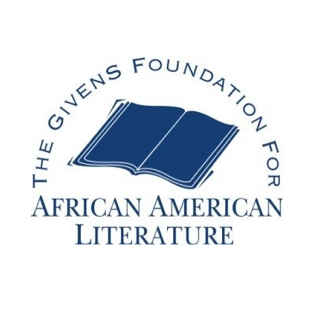 A note about in person events:
We are very excited to bring authors and readers back together in our space, and we know you are too!
As we all navigate the transition back to congregating in person, we ask that you use honesty, care, and understanding in interacting with fellow event-goers, staff, and authors.
Please note that Magers & Quinn will always comply with current city and state regulations, and reserves the right to change the below policies at any time. These are guidelines only, and if you have questions about the most up to date information, you can always call us at 612-822-4611.
For information about how our in-person events will work over the coming months, please read on:
Q: Are masks required?
A: Please wear a mask while in the event area and in the signing line.
For the health and safety of others, we strongly encourage you to wear a mask or face covering.
Q: Are in store events free?
A: Yes, Magers & Quinn events are free and open to the public unless otherwise noted.
Q: Do I need to RSVP?
A: Yes, please. Each event will now include a registration link.
As we navigate this step back to in-person events, we will be limiting event capacity to ensure a safe and comfortable experience for all attendees and authors. By requiring pre-registration, we can easily communicate event updates and policies with those who plan to attend, and can contact attendees after the event with follow-up information.
We strongly suggest registering via the Eventbrite link provided on our website, but if you are unable to sign up online, please call or visit the bookstore and register with a bookseller.
We may or may not be able to accommodate unregistered walk-ins, and seating priority will always be given to registered customers. We appreciate your understanding of this process!